Protect your Business with our Managed Email and Identity Protection Service for Microsoft 365
We are your trusted Managed Security Service Provider (MSSP)
Free Breach Assessment

Easily Submit and Identify Phishing

Human Powered Detection and Response

Stop Business E-Mail Compromise in Office 365
Why do Organizations need PhishPrevent?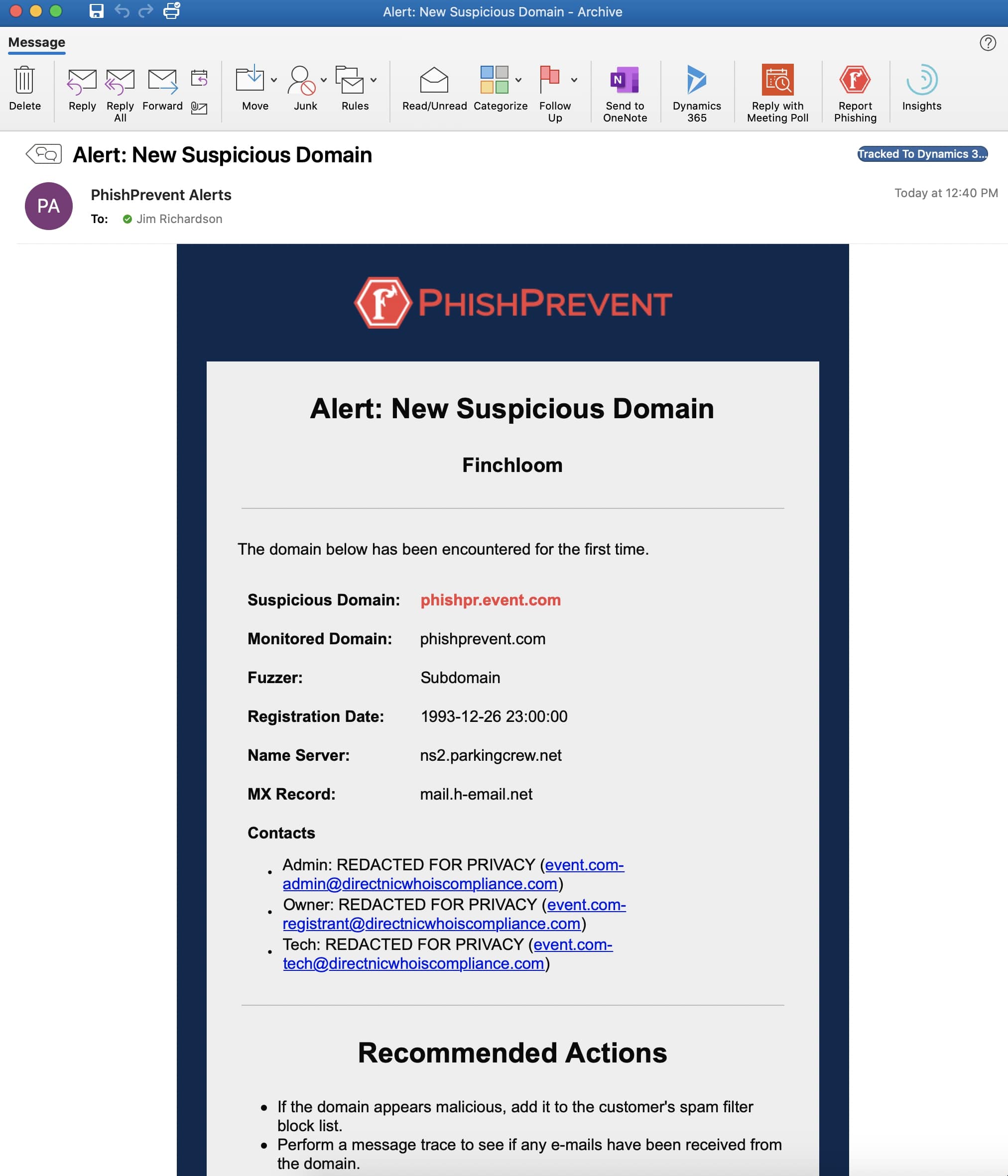 "Our users are starting to build a security culture at work where they question things and don't just agree to comply with strange requests. We thank Finchloom for helping us build this security culture by talking to each of our employees and working out their awareness muscles with the simulations."
Case Study with
Learn more from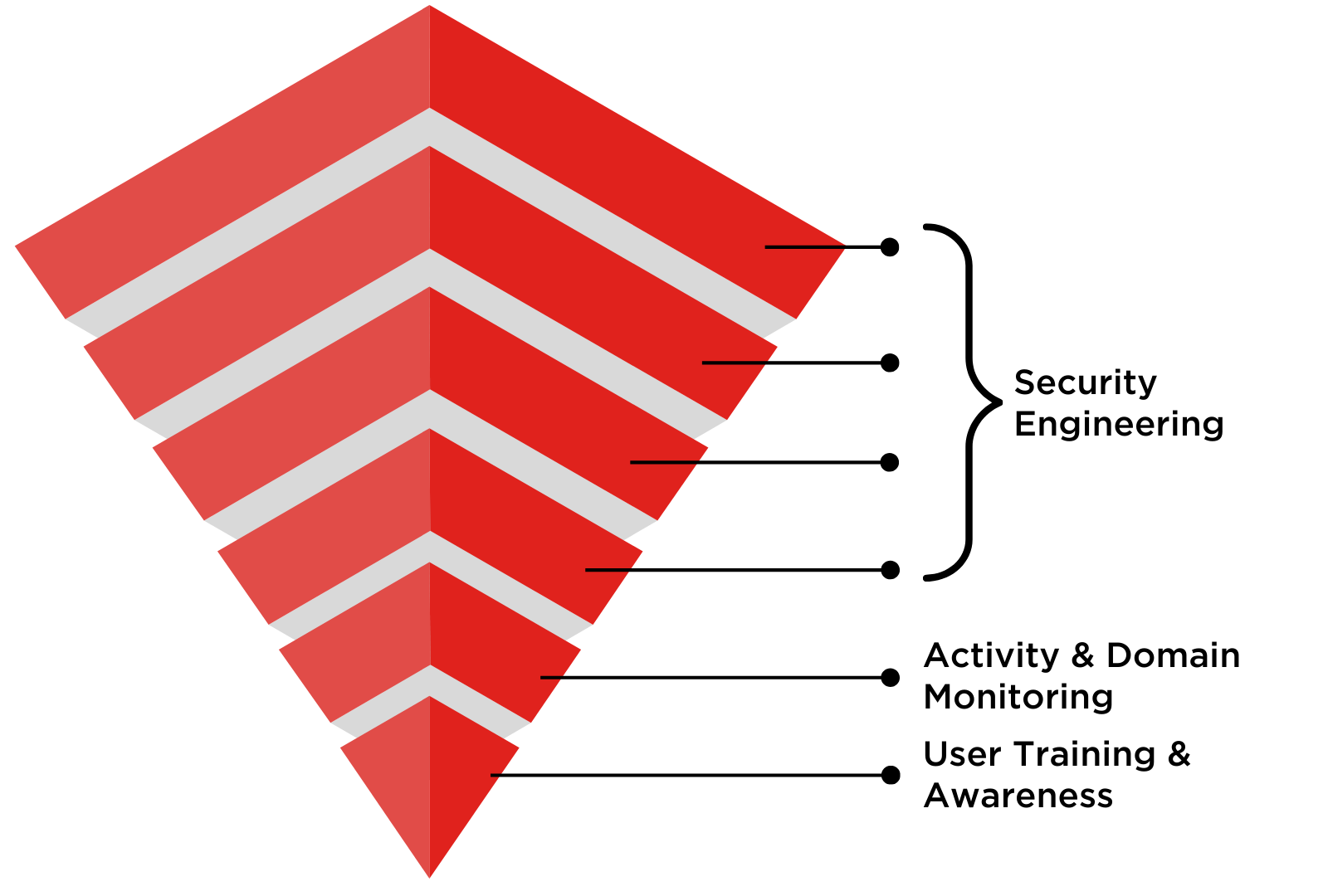 SECURITY ENGINEERING – NOT JUST SOFTWARE
Finchloom provides everything to protect against and prevent phishing including the labor behind discovery, research, and remediation.
ACTIVITY AND DOMAIN MONITORING
Our Security Operations Center (SOC) monitors activity and suspicious domains for login attempts. If a suspicious email is received, users have various options to report and respond.
USER TRAINING AND AWARENESS
Regular phishing simulations and warning banners on potentially malicious emails bolster security awareness. All users who fail the simulations receive on-the-spot training.
What you will experience
with PhishPrevent
Security Engineering & SOC
Utilize external IT resources to combat and investigate phishing attempts
Free up internal senior resources
IT department receives reporting on phishing attempts
Easily scale up or down with business changes
Escalation & Warning Banners
Through AI, banners are automatically injected into emails that seem suspicious
Outlook Plug-in Button submissions go to our SOC for human review
Malicious e-mails are removed from ALL users that received them
Sign-in & Domain Monitoring
Monitor for suspicious/irregular logins
Custom heuristics and alerts
Highly suspicious activities escalated back to you
Monitoring of internet domain registrations
Look-a-like domains are investigated, blocked, & taken down
Office 365 Tenant Hardening
Prior Breach Assessment
Spam Filtering Configuration
MFA Configuration and Deployment
Authentication Policy Configuration
Application of several hardening settings
Review operational best practices
User Training & Awareness
Live and on-demand video training
Routine email awareness campaigns
Regular phishing simulations
On-the-spot training for those that fail the simulation
Users receive feedback on their reported emails
Our Mission is to prevent financial losses that result from email security breaches through 7 core practices.
Experience the Difference
Testing of user handling of phishing emails
Securing email communications, our team & Microsoft is with you
Reduction of helpdesk calls, requests come straight to us
Elimination of threats before outbreak using Search & Destroy methods
Prevention of spoofing and impersonation attempts
Simulation of test attacks keep users constantly aware
Education through training based on simulation results
Don't be a victim.
Get a Free Breach Assessment.
Once you submit your information using the form on this page, one of our consultants will contact you to setup a brief online meeting to explain how the Free Breach Assessment works and review the options to add PhishPrevent to your organization.
Read our PhishPrevent Blog Series!